So, the hardest part is already done! You've made that all important decision to buy a property in Tenerife … now the fun part starts – deciding what sort of a property to buy and where to buy it!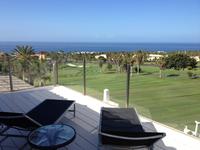 Each of our clients has their own wish list and we will do our absolute upmost to find you your dream property in Tenerife. We have an extensive data base of properties for sale in Tenerife which is constantly updated as new Tenerife properties come on the market. We have properties across the board from cheap apartments for sale in Playa de las Américas to luxury villas for sale in Golf Costa Adeje. Plus we work closely with many accredited estate agencies on the island to offer you the best choice of homes for sale in Tenerife. If you have certain criteria for your search then drop us a line and we will send you a short list of properties that we believe to tick the boxes, so that you can then review them at home. We start working for you long before you even come to Tenerife with the aim of compiling a list of suitable properties which you can then come over and view. We strongly advise that you view the properties because very often the requirements of buyers change once they see certain properties and what seemed unimportant before then becomes an important factor. A decision to buy a second home or more importantly if it's going to be your first home, shouldn't be taken lightly and the more feedback we get from you, the easier it is for us to find you that dream home in Tenerife!
Once you have found your desired Tenerife property, an offer is made to the vendor. We will try and negotiate on your behalf to get you the best price possible. If your offer is accepted, a reservation contract is then signed and the deposit paid so as reserve the property in your name.
The main considerations to take into account when choosing your home in the sun are the area and the type of property. Our portfolio includes studios, apartments, townhouses, houses and villas in Tenerife as well as land for sale in Tenerife, should you prefer to undertake your own build. Do you want to be part of a communal complex or do you prefer to own an independent property?
The area is very important as this will reflect the type of lifestyle you are looking to have. If you want to be very central and close to all amenities with easy access to bars, shops, supermarkets etc, with English widely spoken, then you may want to consider one of the more populated and more touristic areas in the south of Tenerife such as Los Cristianos, Costa del Silencio, Playa de las Américas or San Eugenio. If, on the other hand you are looking for more peaceful surroundings, away from the madding crowds of the main tourist areas and to be more integrated into the Spanish lifestyle then there are some beautiful villages and towns along the coast such as El Medano, Tacoronte, Alcala and Playa San Juan and also inland villages such as Granadilla, Tijoco and Taucho where your money will undoubtedly stretch a lot further!
If you are planning on moving to Tenerife with a family then you may have to consider elements such as accessibility to nearby nurseries, schools or colleges or perhaps you need to be close to medical facilities.
Whatever your requirements are, we know that we can find you what you are looking for. Give us a call or drop us a line and let our local knowledge and expertise help you make the right decision!