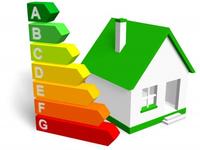 Starting from June 1st 2013 all properties in Spain offered for sale or long-term rent require an Energy Performance Certificate (Certificado de Eficiencia Energética). This new law, which aligns Spain with other EU countries, was introduced to Spain by Royal Decree (235/2013) on 5th April 2013 and came into effect from June 1st 2013. The law applies to both domestic and commercial properties.
The certificate, which is valid for 10 years, assigns to the property an energy rating on a scale from "A" (most efficient) to "G" (less efficient). It also contains recommendations on cost effective measures which could be undertaken to improve the energy rating of the property, but there is no legal requirement to make such improvements.
It is clearly a responsibility of a property owner to obtain an Energy Performance Certificate from the moment the property is offered for sale or long-term rent (longer than 4 months) and such certificate should be available for inspection to prospective buyers, tenants, a Notary or Town Hall inspectors.